If someday you will be in Paros, Greece, do not think that your only options for getting
around are foots and public transport. You can rent a Buggy or an ATV from local distributors and explore it entirely on your own.
The ATV is environmentally friendly and will give you a lot of impressions. You will be able to discover places that are usually hidden from tourists.
Why rent a Buggy or ATV in Paros
To drive where a passenger car cannot pass, but taking a jeep is expensive due to fuel and rental costs.
The most popular ATV and buggy rental locations are around the beaches in Paros Island. Not surprising, since in the vicinity of these resorts there are many interesting and inaccessible locations for a car.
A Buggy or ATV is also preferable to renting a car if you are not going to spend the whole vacation driving around the Paros island. Just rent for one day, ride in the evening or the next day, return to the rental office.
Travel agents will in every possible way discourage you from renting Buggies or ATVs
on your own – you take their bread and give up the often dreary excursions in favour of road romance and independent exploration of the Paros nature and untouched places.
Also, negative reviews are written by those who have never tried ATVs and repeat the words of their guides, justifying themselves – after all, they paid a considerable amount for the excursion (from 100 to 150 Euro for two).
How to rent an ATV and what do you need for this?
Renting an ATV is easier than renting a car since in some cases you can even get by with a scanned copy of your license. The rest of the list of prerequisites is similar to the
requirements for renting a car in Paros.
You need:
Have a driver's license (sometimes a scanned copy is enough); often you pledge these same rights and ride without documents; For renting an ATV with an engine capacity of up to 50 cc, rights are not needed.
Buy insurance when renting an ATV; this is a mandatory requirement for all distributors.
Have cash or a credit card for payment
Be at least 21 years old.
How much does it cost to rent an ATV
In Paros, renting an ATV will cost between 40-60 Euros per day, and this is commensurate with the price of car rental. In the peak season (July-August) – more expensive, in the low season (spring and autumn) – cheaper.
I advise you to take ATVs with an engine capacity of 150 cc. – they cope well with off-road, slides and overcoming obstacles.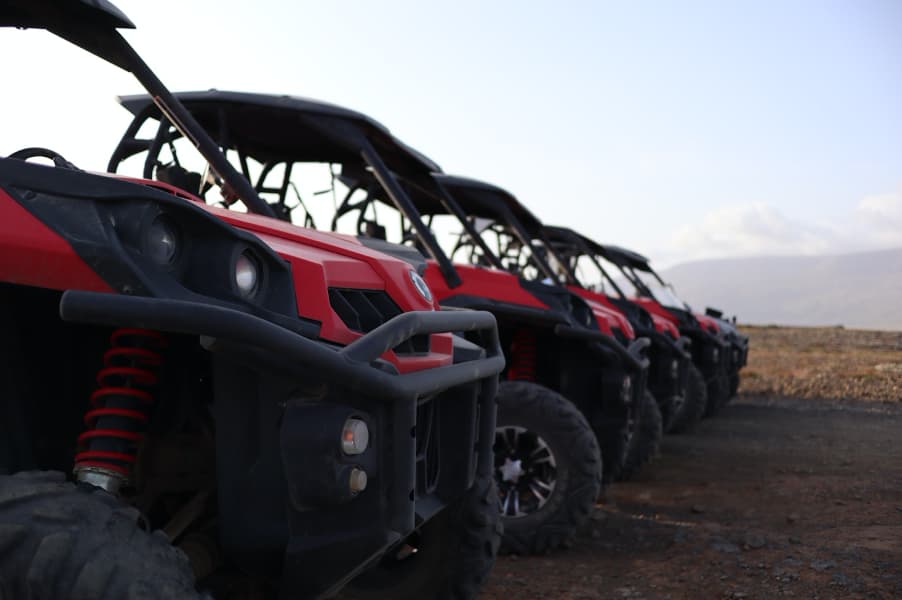 Things to consider when renting an ATV or buggy
You can travel by ATV or Buggy on all roads except expressways. The list of roads on which you can drive will be told when renting a vehicle. Always give way to all cars and motorcycles. Paros Island has a very polite driver, so enjoy the ride.
ATVs are quite reliable, but keep in mind that when driving off-road, you can tear off the
fender, trunk or underbody protection. You will have to pay for this damage.
According to the reviews of those who got into such adventures – from 50 to 150 Euro. Just try to be neat and don't take risks.
Always wear a helmet when riding your ATV or buggy. This is your safety and a guarantee that the police will not stop you.
The police rarely stop ATVs and buggies, unless of course there are apparent gross violations and you will not drink beer while driving and move without a helmet.
When riding your ATV, be sure to wear sunglasses with side protection to protect you from insects that will fly into your eyes at speed. Sports goggles are great for cycling.
The more powerful the ATV, the more expensive it is, but the more driving pleasure and
more possibilities. If you are with your friends, then you need a more powerful technique.
Possible pitfalls when renting ATVs (Buggies)
Unscrupulous distributors can slip a not very serviceable device or not know about the
problems. I recommend making a circle near the rental point, preferably at maximum speed.
Listen to the work of the motor, check the brakes, dynamics. If in the slightest doubt, ask for a replacement ATV (buggy).
Read the rental agreement carefully, especially the paragraph about damage to deductible and insured events. Remember that you will have to compensate for the repair of torn off parts of the ATV, bumper or pallet protection.
If you take an ATV for several days, you can safely leave it near the hotel or apartment. Don't forget to pick up your keys and helmet just at night.
Where to rent an ATV or buggy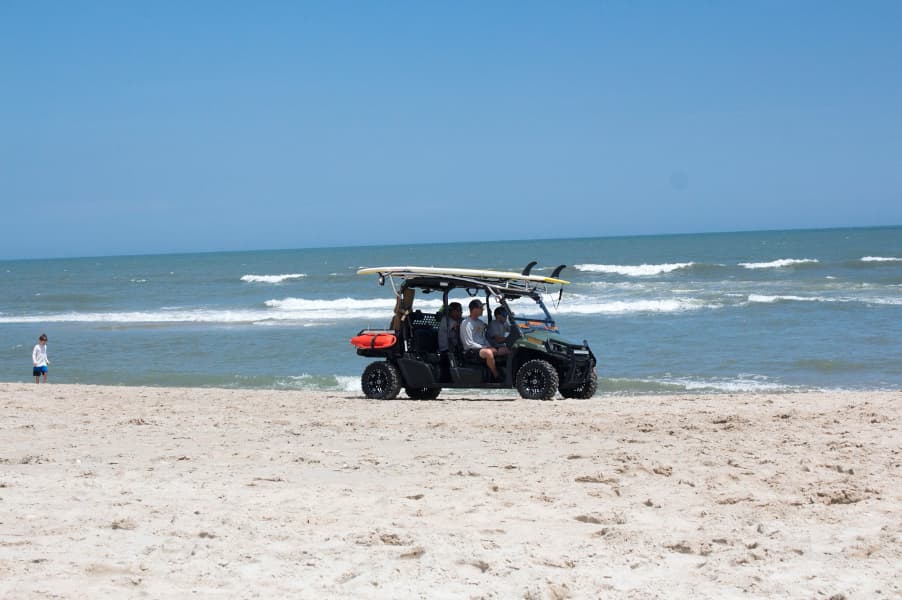 In general, there are ATV and buggy rental offices in Paros at every corner – go to the central street and choose. We do not recommend doing it at random, and it is better to find and book an ATV online at Paros Rentals – here you can find the best deals to rent a buggy, and you can rent a car or bike according to your requirements.
On our website, you will find only new ATVs for rent, with full insurance and excellent service. Therefore, if you are looking for ATV rental in Paros, you can go to our website to know more about our offers.
Enjoy your stay!