Rent a car in Paros and take your hired car from the car rental station in Paros Naoussa.
With Chaniotis Paros Rentals hiring a car in Paros Naoussa is now easier and more accessible than ever.
---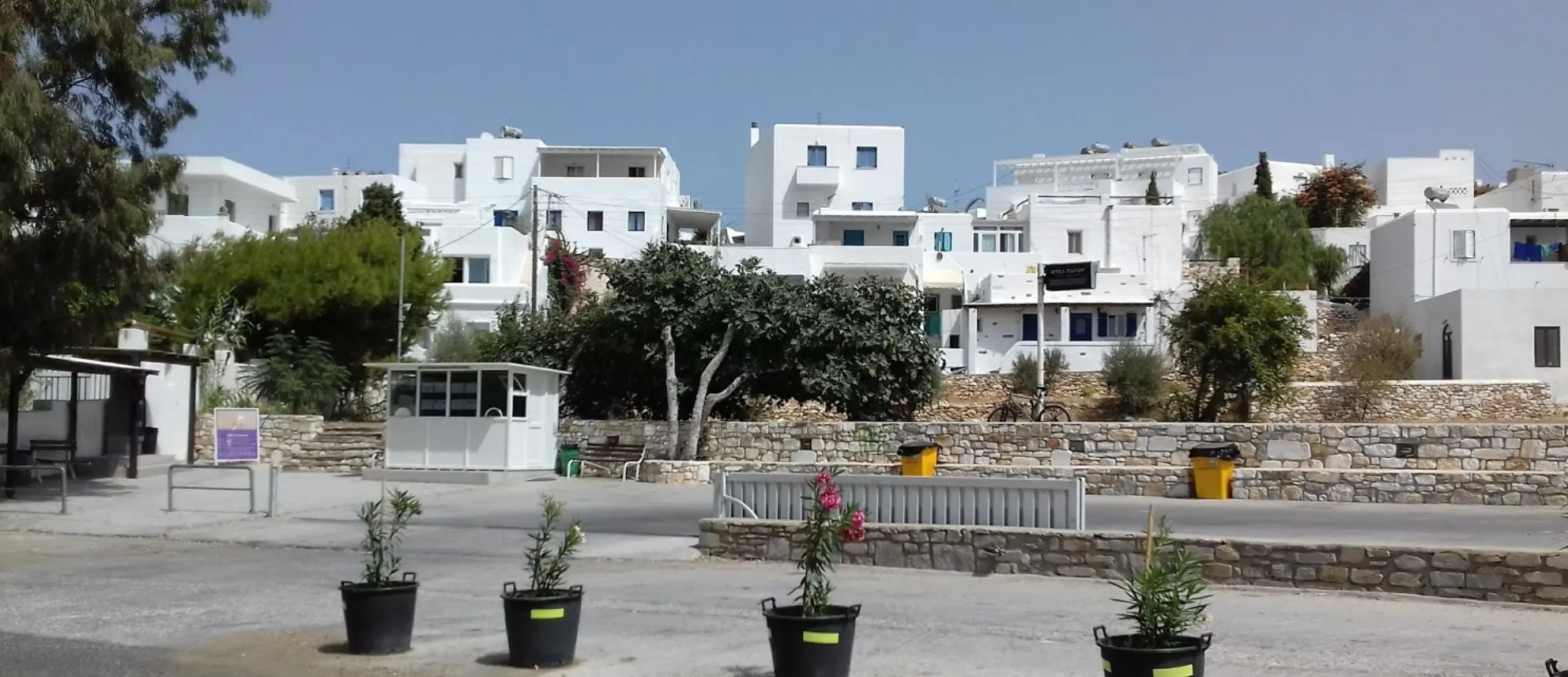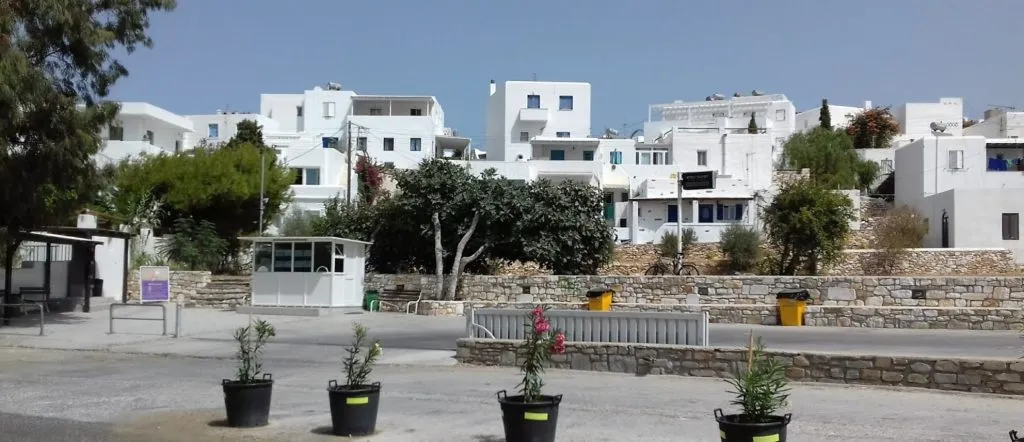 If you choose to meet us at the Naoussa Paros Main town, a representative of our company will be waiting on time for you holding a banner with your name at the Bus-stop (terminal station) in Naoussa.
---
The Most famous Paros Village
Picturesque alleys and the Venetian castle on the beach, illuminated at night, add a magical note to the scenery, in combination with the marina and the small and big boats, fishing boats or yachts. Entertainment in Naoussa lasts till the small hours since there are all kinds of places to go.
---
The city is built amphitheatrically at the second biggest bay of Paros, with the port and the marina and it has played an important role since the times of the Komnenos dynasty.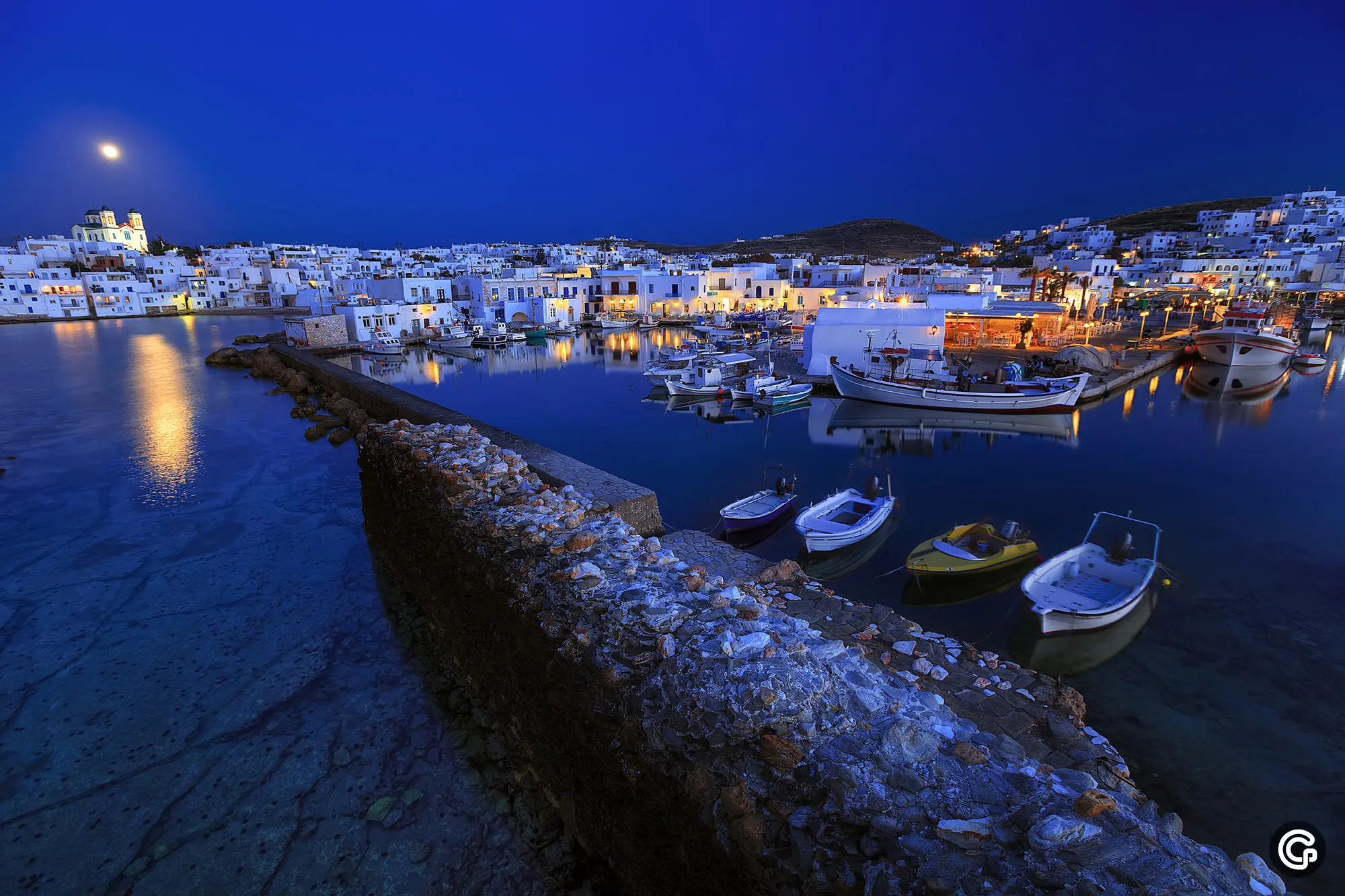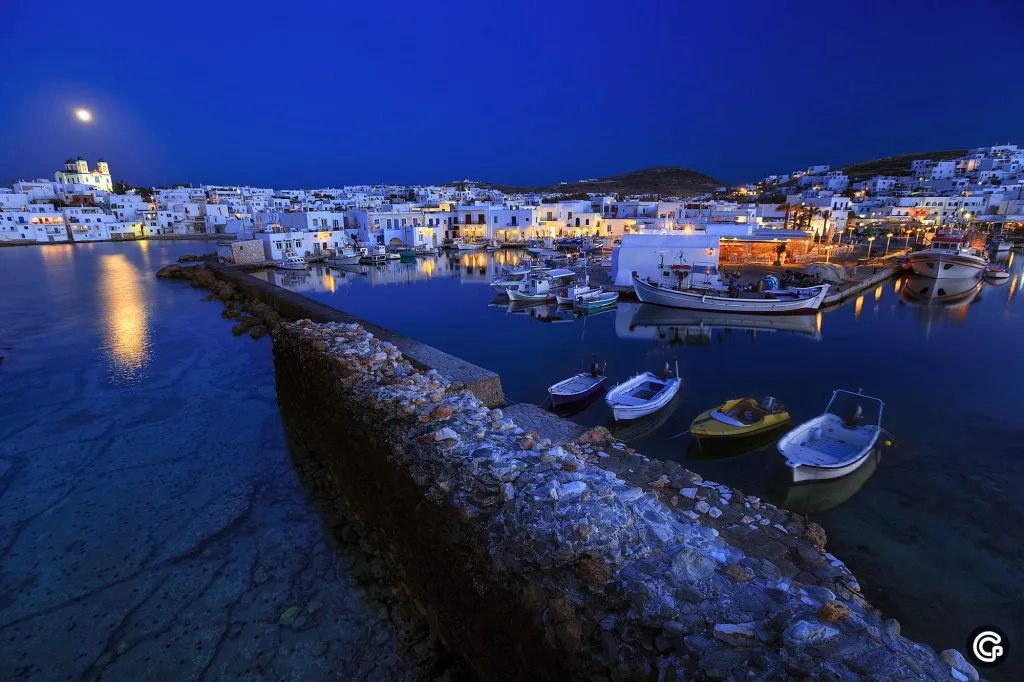 ---
In 1650 – 1700, the French came to the island and they created a school to impose to the residents the catholic religion. However, they failed as did the Venetians three centuries before them. In 1770 Naoussa becomes a Russian naval base and the Russians established their headquarters on the islet Agia Kali, at the center of the bay of Naoussa.
The Castle of Naoussa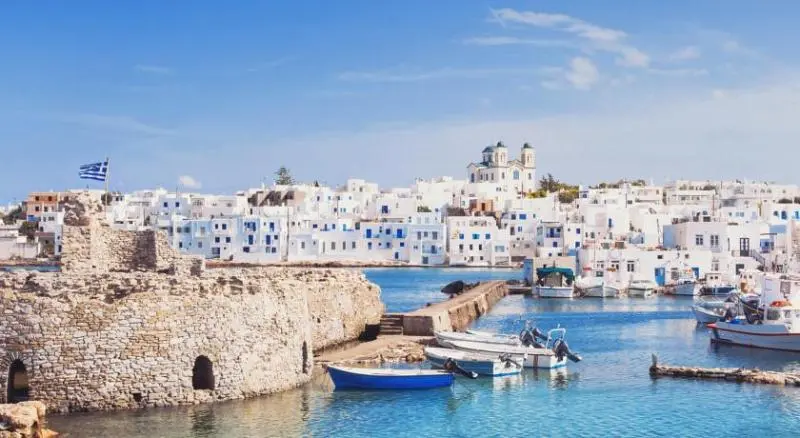 At the port, there is also a small castle called "Kasteli", which was built by the Venetians. A big part of the castle is preserved. Close to the castle, by the sea, there is the church of St. Nicolaos, the patron saint of sailors and fishermen, since in Naoussa there are still many fishing boats.
---