Paros Kalogeros Beach is a hidden gem located on the stunning Greek island of Paros. It is a small and secluded beach, perfect for those who seek a peaceful and relaxing environment away from the crowds of more popular beaches.
Kalogeros Beach in Paros is on the eastern coast of Paros, near the village of Piso Livadi. The name "Kalogeros" means monk in Greek, referring to the nearby Monastery of Agios Ioannis Theologos. The beach is characterized by its crystal clear waters, fine golden sand, and unique rock formations that create natural pools of warm water with therapeutic properties. Paros Kalogeros is a perfect destination for those seeking to unwind and escape the hustle and bustle of city life.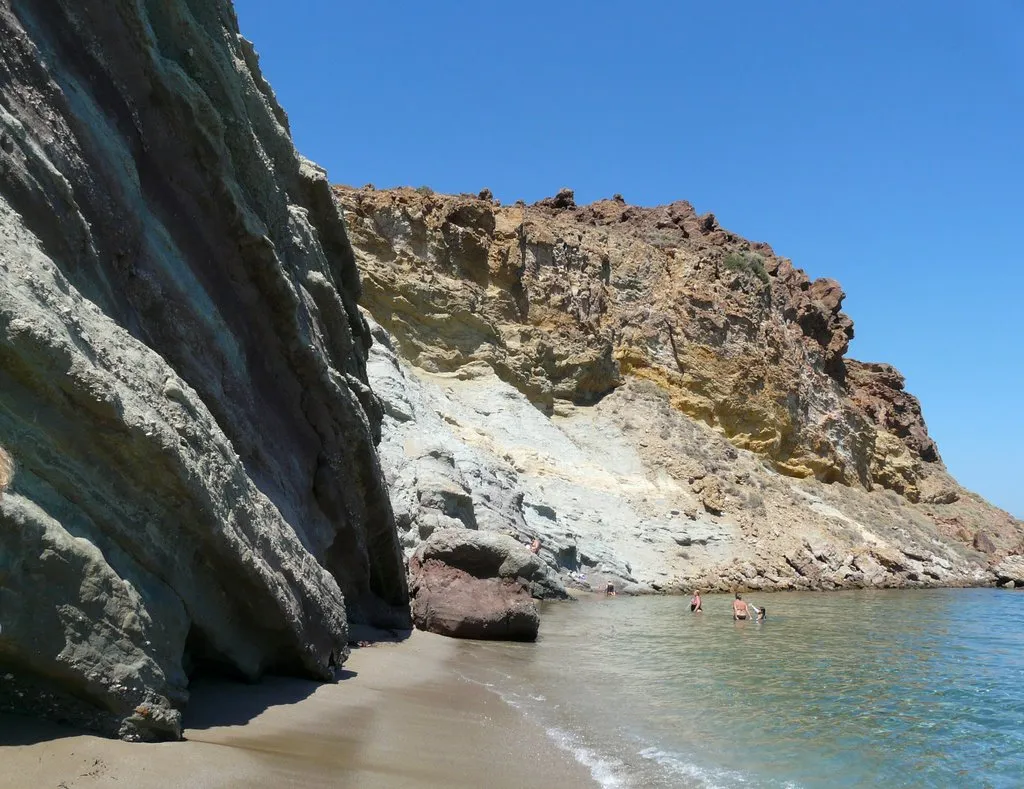 Location and Directions
Paros Kalogeros Beach is located approximately 17 km from the island's capital, Parikia. To reach the beach from Parikia, take the road toward the village of Marpissa and then continue towards Piso Livadi. From Piso Livadi, follow the signs to the Monastery of Agios Ioannis Theologos, which is located on a hill overlooking the beach. The beach is accessible via a narrow, steep path to the shore.
The most convenient method to travel to Kalogeros Beach is to rent a car or even an ATV. It's in a more rural part of the island, distant from many famous attractions. While the island is popular with tourists, this is undeniably a less explored area of Paros.
If you insist on using public transportation to Kalogeros, you must take the bus to Marmara and then walk from there. But be aware that buses to this town do not operate regularly, so double-check the return timetable ahead of time.
Beach Features and Activities
Paros Kalogeros Beach is a small and secluded beach with unique features that make it a popular destination among visitors. The beach is surrounded by impressive rock formations that create small pools of warm water with therapeutic properties, perfect for relaxing and healing the body and mind. The beach offers a variety of activities for visitors, including swimming, snorkelling, and sunbathing. The crystal clear waters of Paros Kalogeros are ideal for snorkelling, as the seabed is home to a diverse range of marine life, including colourful fish and sea urchins.
Best Time to Visit
The best time to visit Paros Kalogeros beach is during the summer months, from June to September when the weather is warm and sunny. The beach can get crowded during the peak season, so visiting early in the morning or late in the afternoon is recommended to avoid crowding. The beach is also an excellent destination for those seeking a peaceful and secluded environment, making it a perfect place to visit during the off-season months.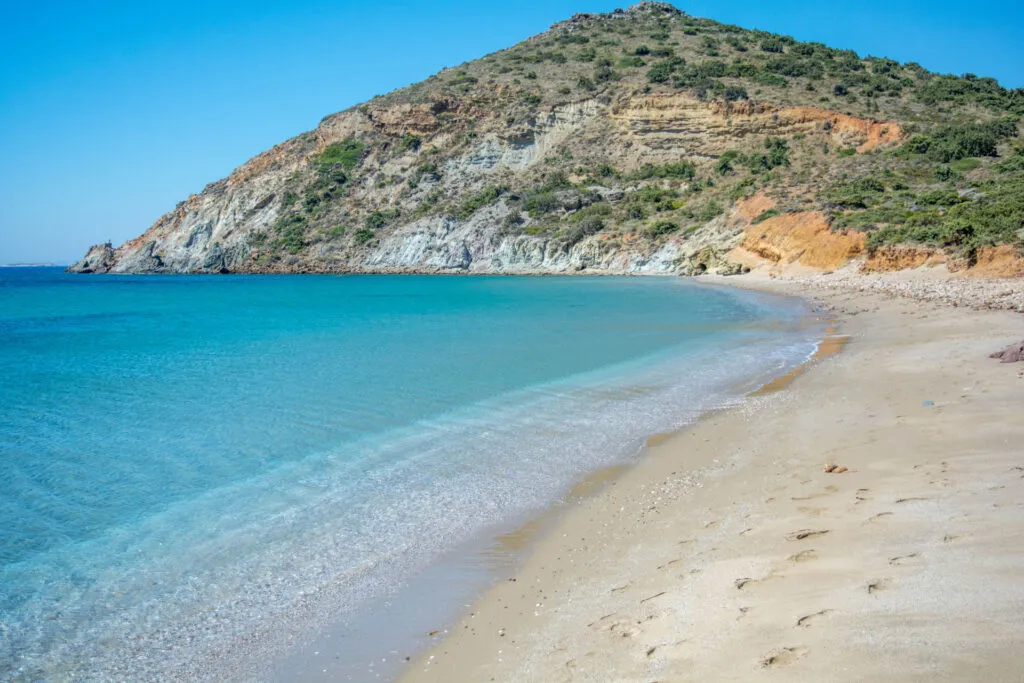 Beach Facilities and Services
Paros Kalogeros Beach is a secluded beach with limited facilities and services. Visitors should bring their food and drinks, as no restaurants or cafes are located on the beach. The beach is also lacking in sun loungers and umbrellas, so visitors should bring their beach towels and shades. It is important to note that there are no lifeguards on duty at the beach, so visitors should exercise caution when swimming.
Accommodations and Nearby Attractions
The village of Piso Livadi offers a variety of accommodations, including hotels, apartments, and guesthouses. The village is also home to several restaurants and cafes, offering a range of local and international cuisine. Nearby attractions include the Monastery of Agios Ioannis
DISCOVER Paros Kalogeros Beach WITH PAROS RENTALS!
Want to discover Kalogeros Beach in Paros with ease? Rent a car with Paros Rentals now!