Piperi Beach is one of the crown jewel beaches in Paros and here you will find a guide to get there. It is a graphic small beach surrounded by traditional architecture greek island houses and accommodations. It is the main beach in Naoussa village and it's partly organized by the hotels nearby. If you are thinking of spending the day at the beach make sure that you have the right equipment to explore the undersea environment. If you find yourself hungry, just grab a bite at one of the local restaurants and get to know Greek traditional cuisine.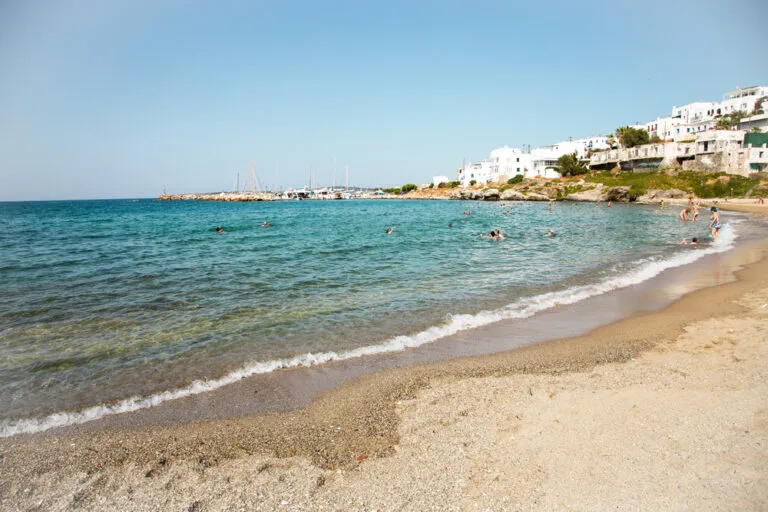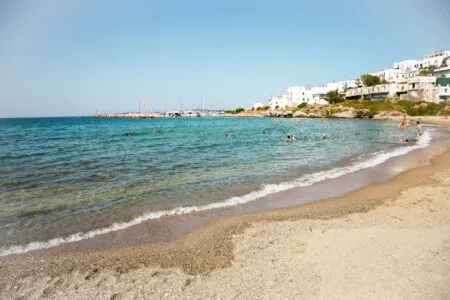 Where is Piperi beach located in Paros?
Piperi beach is the main beach of Naoussa and it's located close to the village. It's only some hundred meters away from the west port of Naoussa and if you hate walking or if you live far away, you can rent a car and reach there in no time. 
How to get to Piperi beach in Naoussa
If you are staying in Naoussa you can just walk your way to the Piperi beach, Paros or if you want to take a few things with you, you can also rent a car or a scooter and transport them there. Otherwise, if you are staying far from the village you can get there by car or any other vehicle that you can rent from Paros Rentals and plan your day as you wish.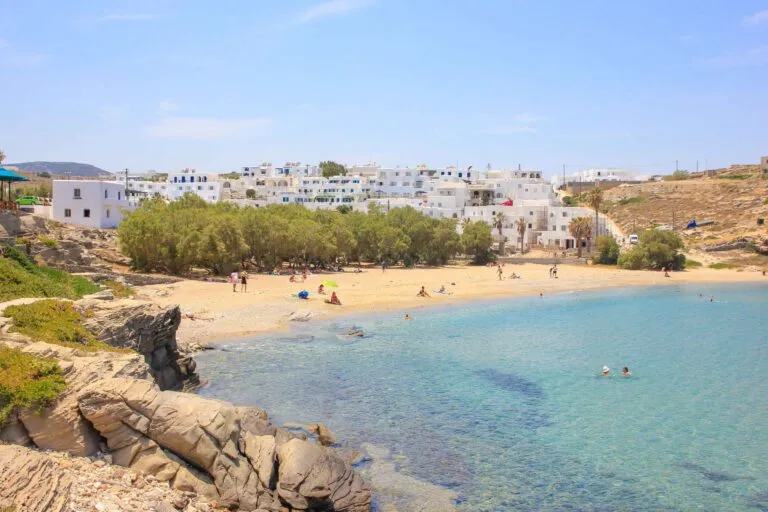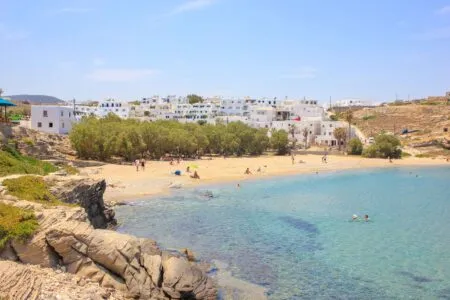 What to do there 
First of all, you should know that Piperi beach might be crowded during the high season, so it is advised that you get there early in the morning if you want to rent an umbrella that belongs to a hotel or just take your own umbrella with you and go find a nice spot under the trees around the beach to lay. Your rented car will provide you with plenty of space to store the belongings that you need for the beach. You can park your car on the street above the beach and head down a few stairs to reach there. Make sure you have packed water and maybe some snacks with you, if you don't want to go back and forth at the stairs. If you are planning a short stay at the beach and want to have a bite at the local restaurants you can easily do so. Just head back to the street above and find the restaurant that can please your appetite. Some of the hotels around the beach are open to guests even if you are not staying in them and you can enjoy a coffee or a cocktail at their pool bar. You can also rent water sports equipment like kayaks or small inflatable boats and explore the beach from side to side. 
Are you interested in spending time at Piperi beach in Paros with your loved ones? Then, make your call to Paros Rentals and rent a car or a vehicle of your choice to plan your trip.