Paros is undoubtedly one of the most beautiful islands in Greece. It belongs to the Cyclades complex and it is famous for its beauty, its picturesque places but also the wonderful, deep blue beaches.
If you intend to visit Paros this year, we will suggest you the hottest beaches that you should definitely get to know and see up close!
The 10 + 1 best beaches in Paros
1 Kolimpithres beach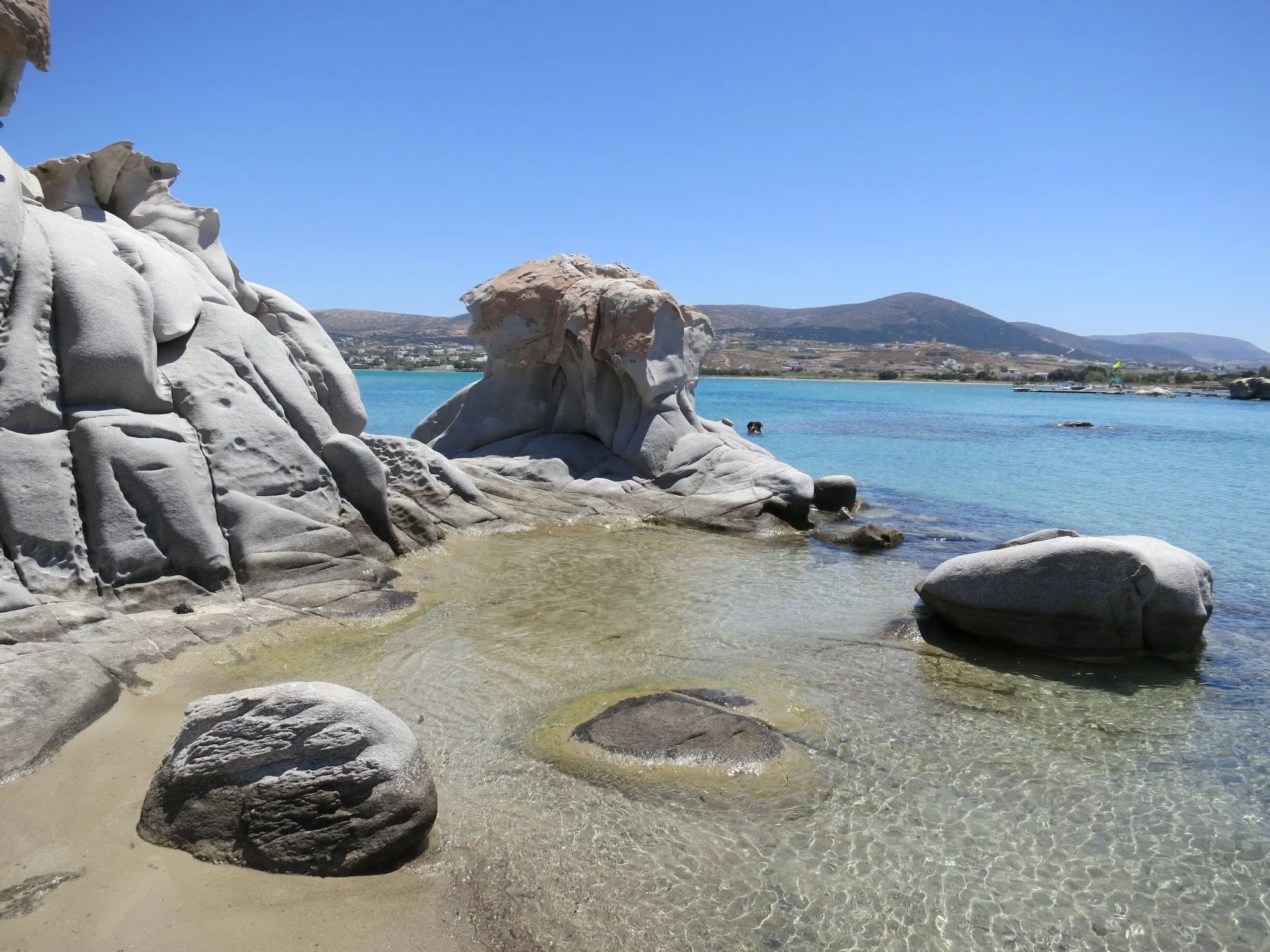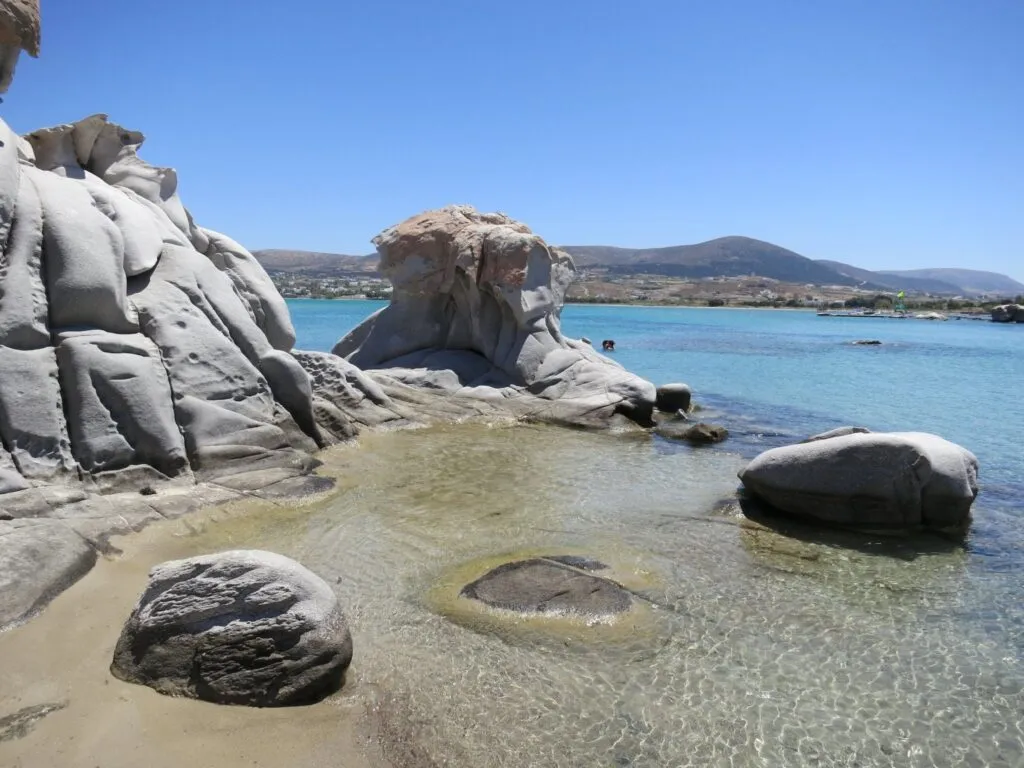 One of the most beautiful beaches of the island if not the most beautiful! The natural beauty of the landscape due to a special, geophysical phenomenon takes your breath away. Granite rocks that form different shapes – and swimming pools – create the perfect backdrop for your summer dives.
The main beach is fully organized with umbrellas and sunbeds but there are also the most "free" places for those who want a more relaxed swim.
2 Golden beach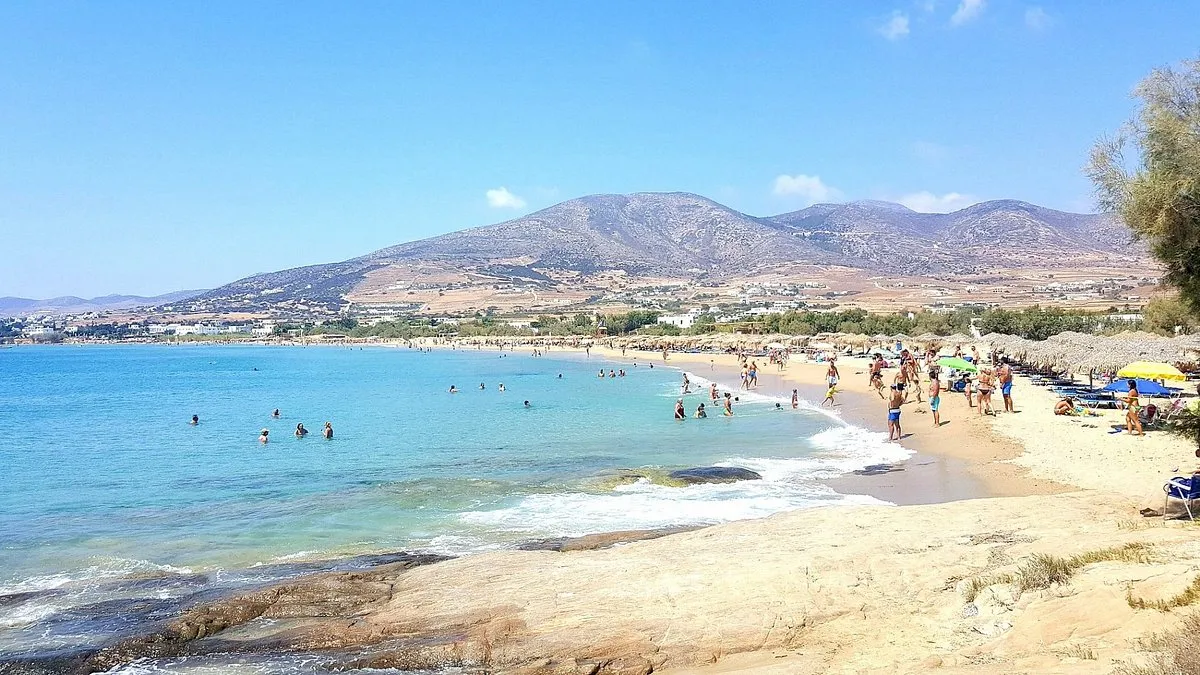 Geographically, it is the largest beach on the island. As its name suggests, its sandy beach has a golden color while its turquoise waters have been awarded the blue flag of the European Union. It is an organized beach and has excellent infrastructure for water sports.
3 Santa Maria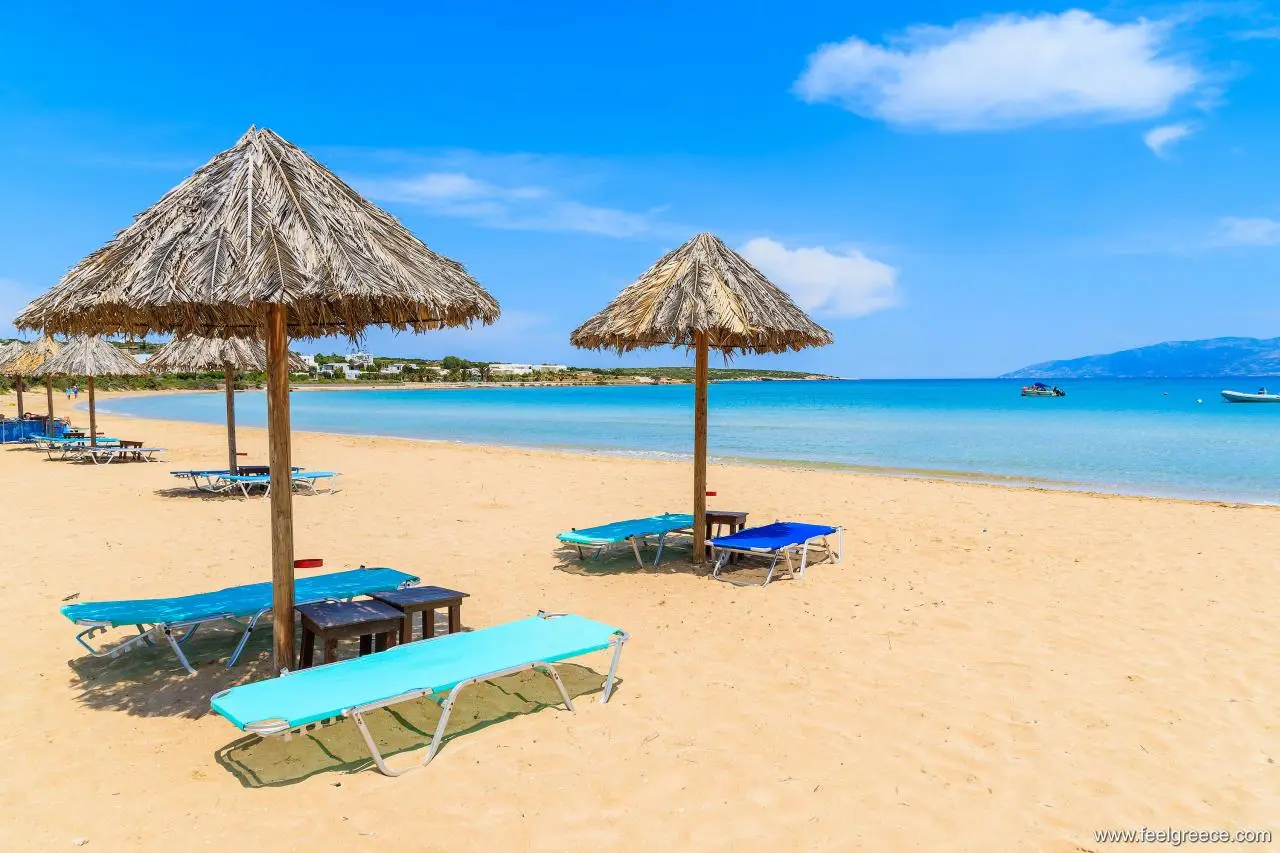 This beach also has a natural landscape that looks like an earthly paradise. The coastline acts as a natural boundary in many places or creating small bays. In these coves one can enjoy a little seclusion and privacy away from the cosmopolitan bustle of the big beach.
4 Punda beach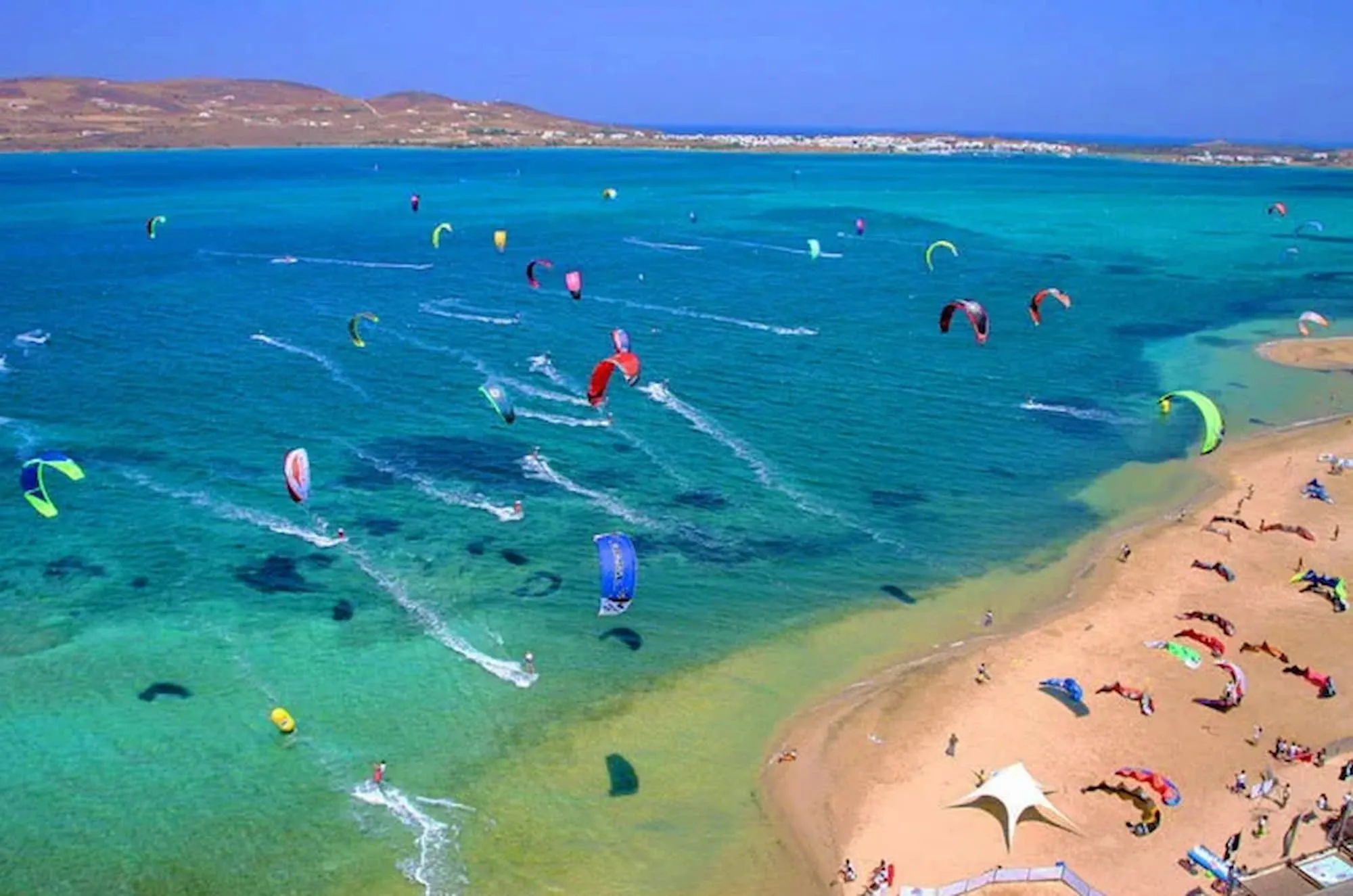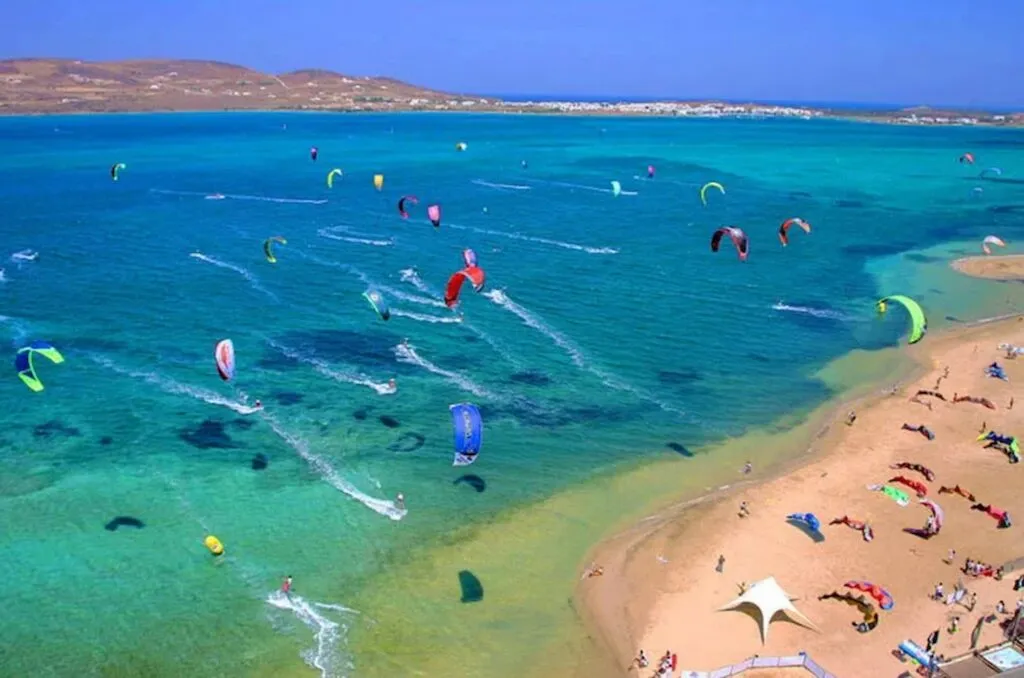 Another sandy beach with crystal clear waters!
Pounta is located directly opposite Antiparos so you will find there the ferry-boats that connect it with Paros.
It is also an organized beach and offers many options for sports fans. Ideal choice for windsurfing and kitesurfing due to the winds. In addition, it is the perfect choice for endless fun as many happenings and parties are organized!
5 Monastiri beach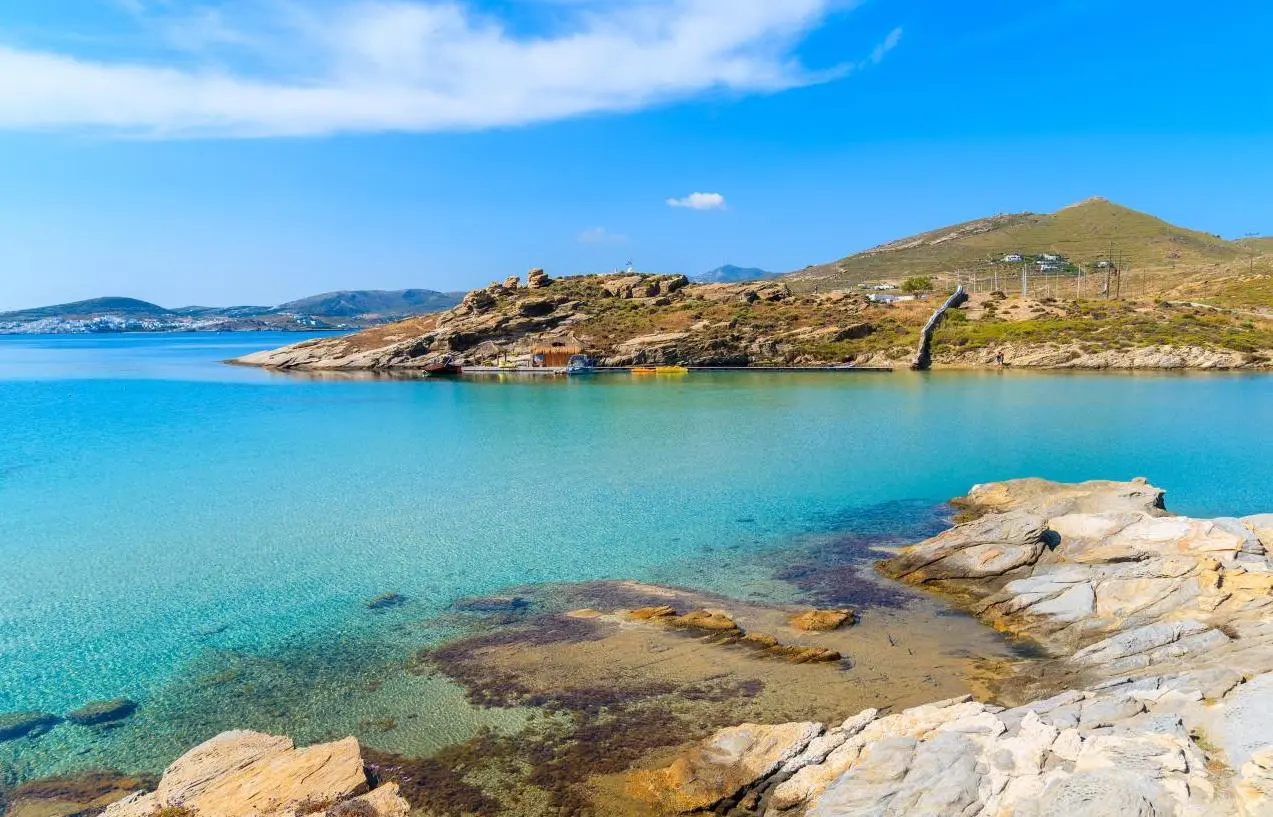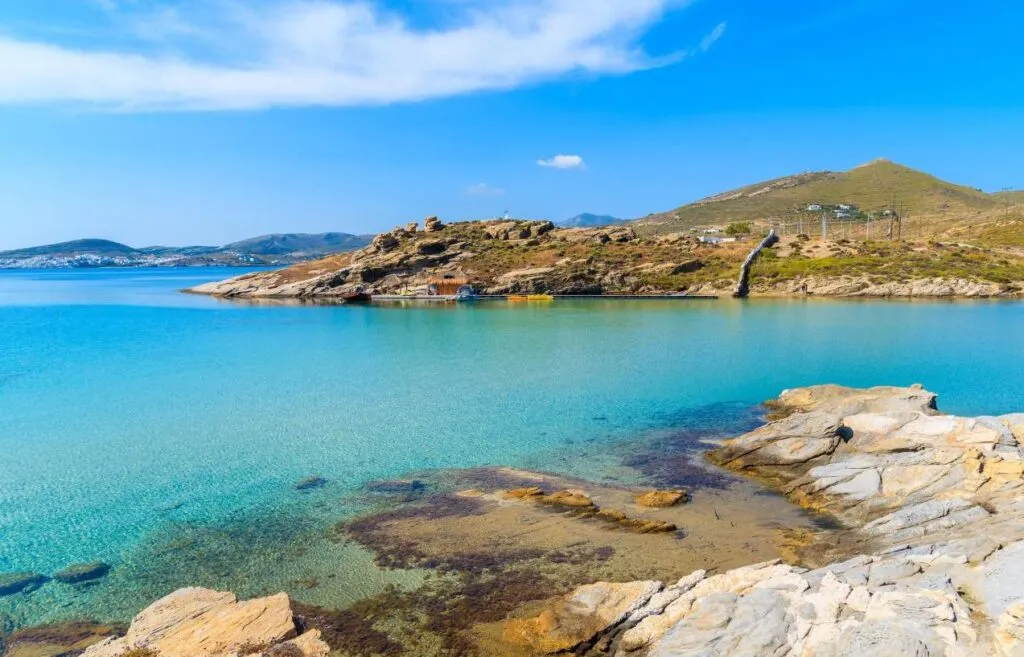 This beach owes its name to the monastery of Ai-Giannis Detis, located on the hill, to its right.
It is one of the most popular beaches in Paros. They are suitable for family visits, since its waters are crystal clear and shallow, ideal for children with their toys which can spread on the -long- sandy beach!
6 Martselo beach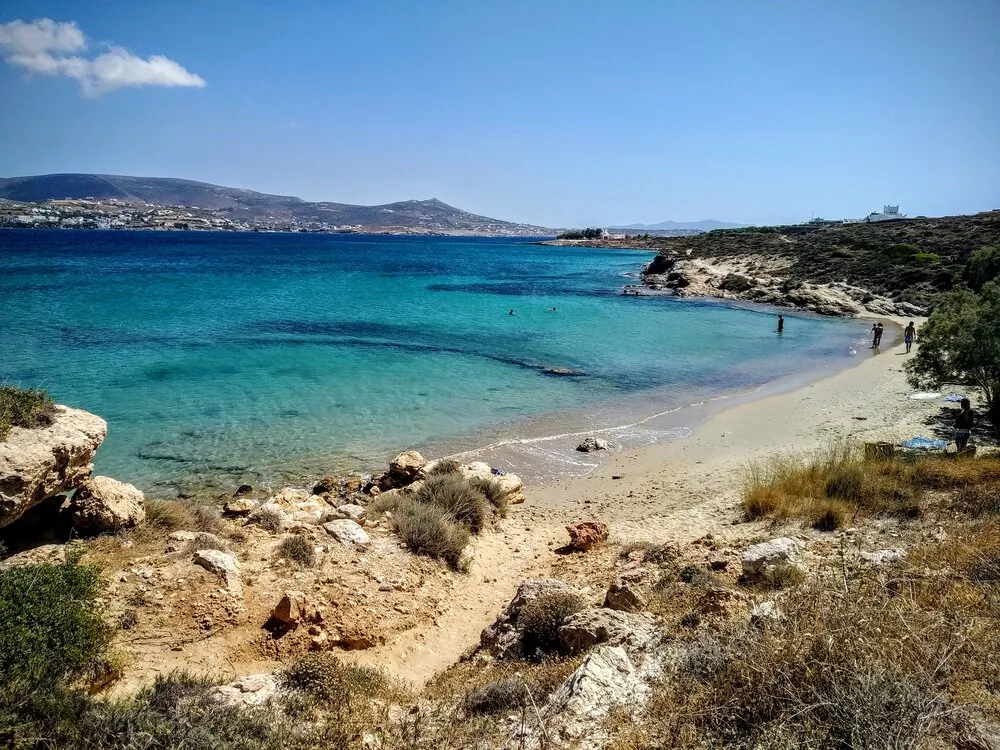 Marcello beach is located in the bay of Parikia. Like all beaches in Paros it has crystal clear waters with crystal clear and a beautiful sandy beach.
It is a crowded beach as it is organized, with sunbeds, umbrellas and many restaurants and bars for enjoyable moments with friends.
At this beach you will definitely need a car or motorbike, since no bus has access to it.
7 Faragas Beach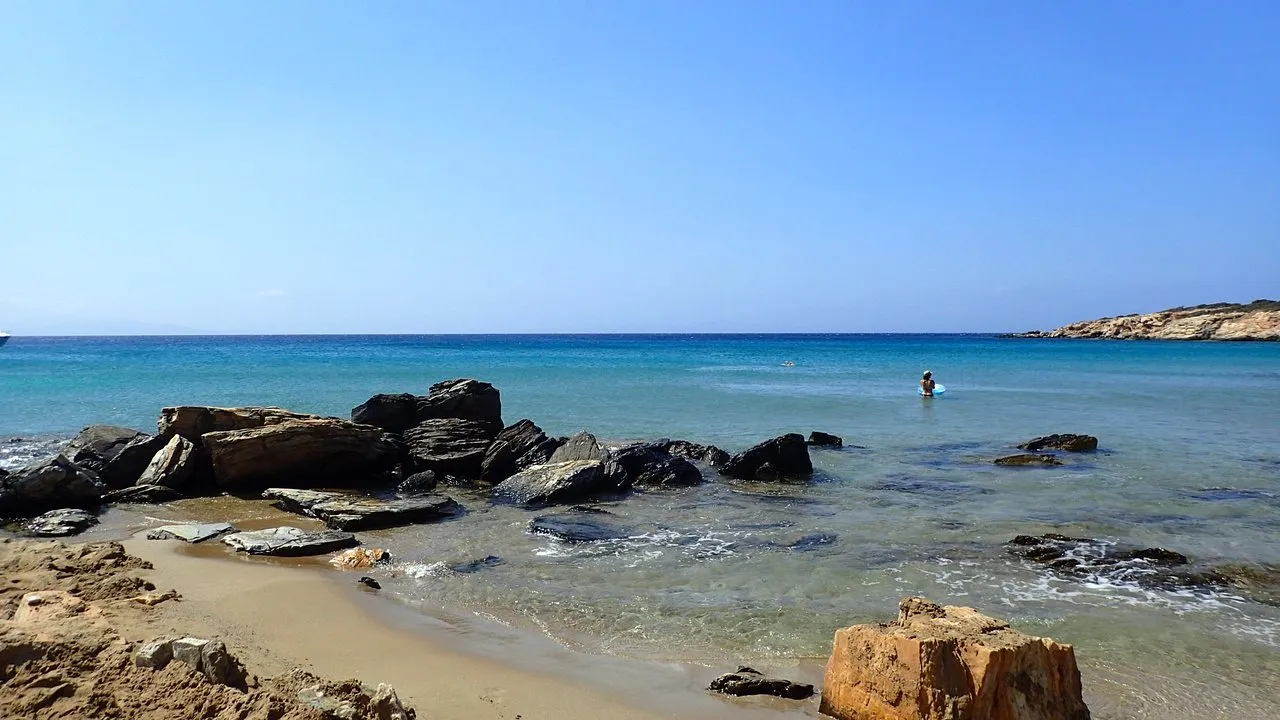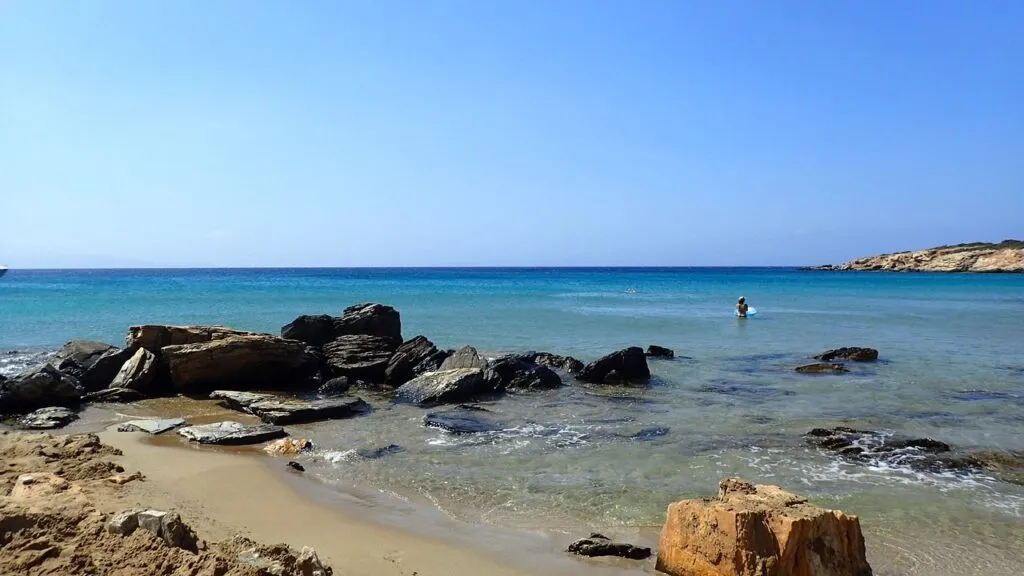 Practically, Farangas consists of three beautiful beaches in southern Paros. The main beach, which is the largest, is organized with shops and sunbeds while the two smaller ones are an ideal choice for those who want to enjoy a little peace. Sandy beaches, clear waters and underwater rocks create a magnificent landscape.
8 Lageri beach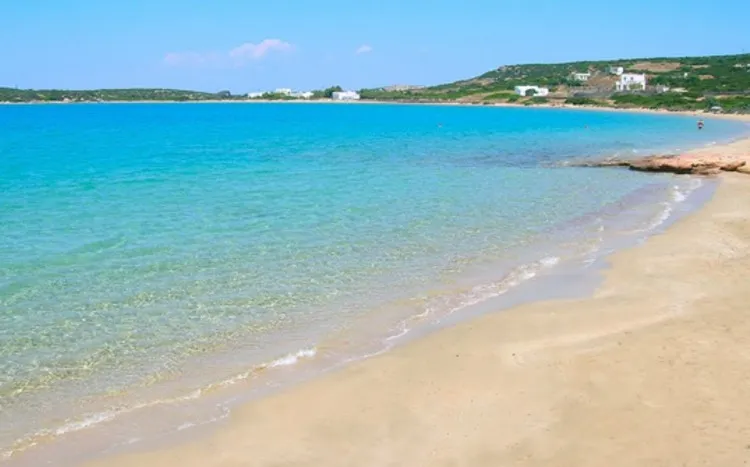 Here you will find a somewhat exotic image since this place is virgin without interventions. Ideal for those looking for quiet moments away from the crowds. Its golden sand, turquoise waters and tamarisk trees create a perfect summer scene.
9 Kalogeros Beach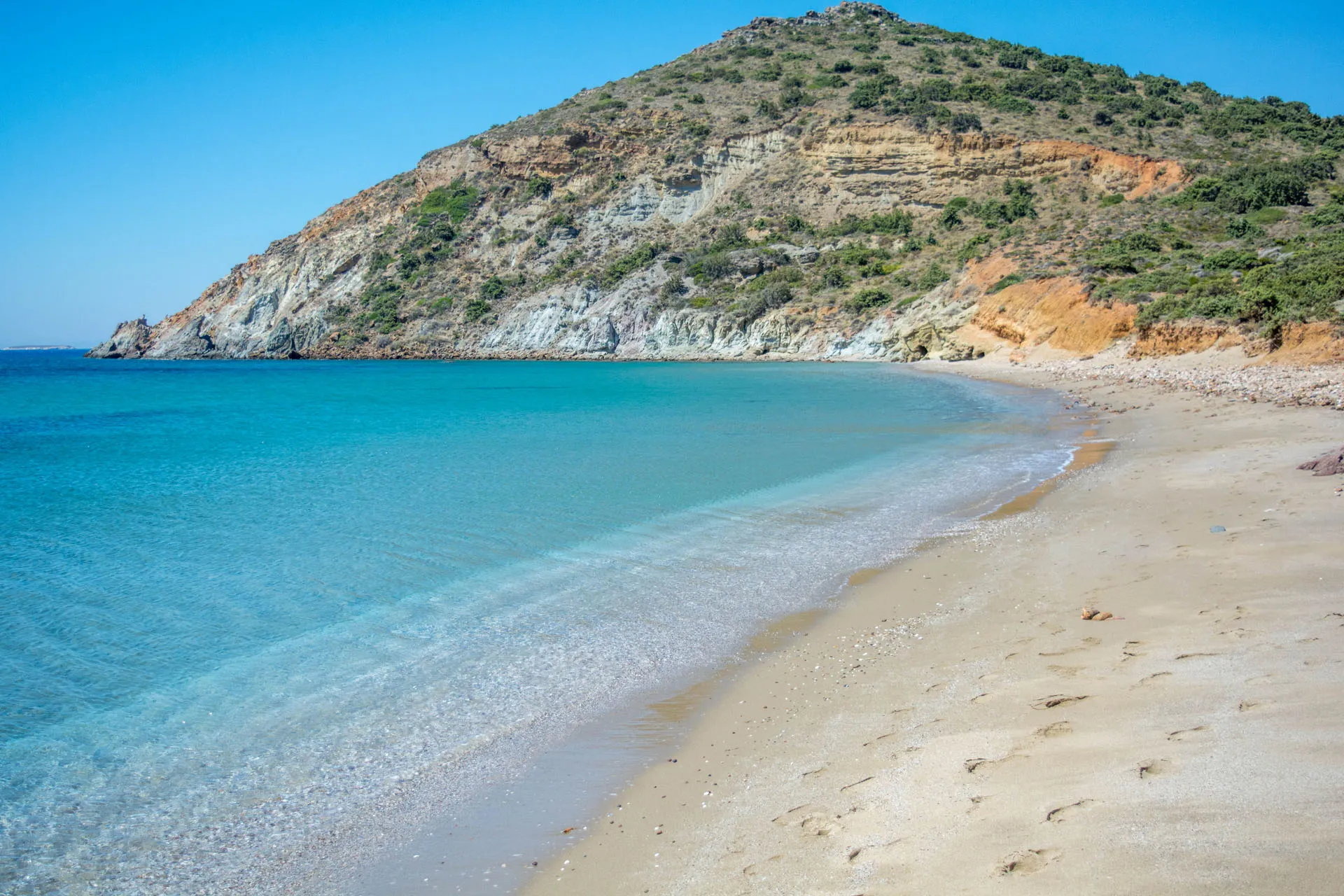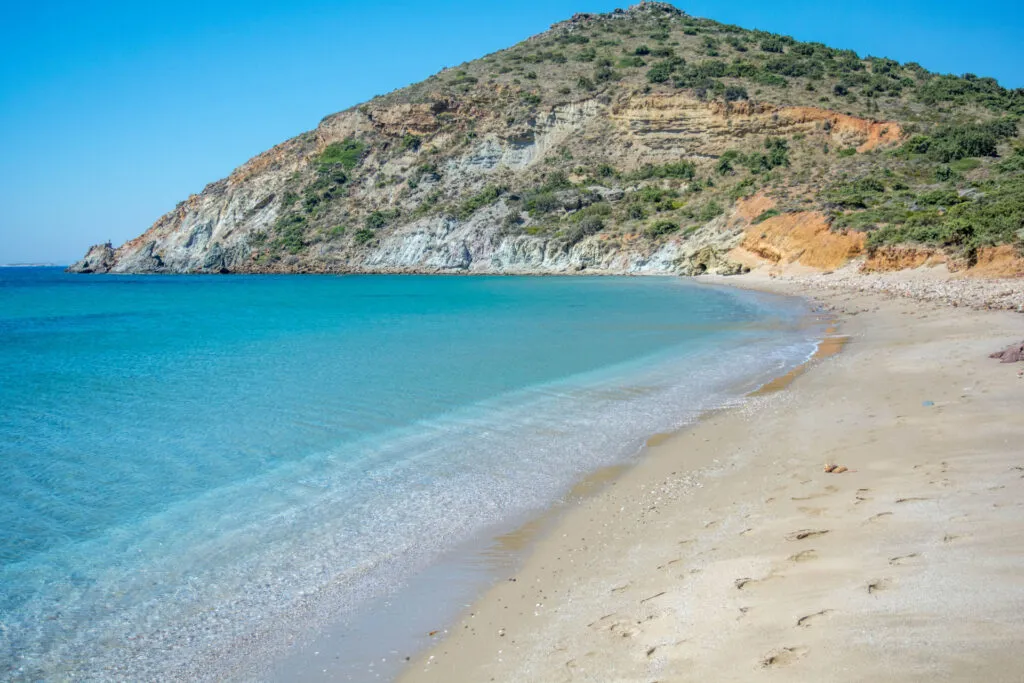 This is one of the most dazzling unorganized beaches! There, you enjoy an exceptional view since on one side you can see the huge rocks -from clay- and on the other the wonderful clear blue waters!
10 Aliki Beach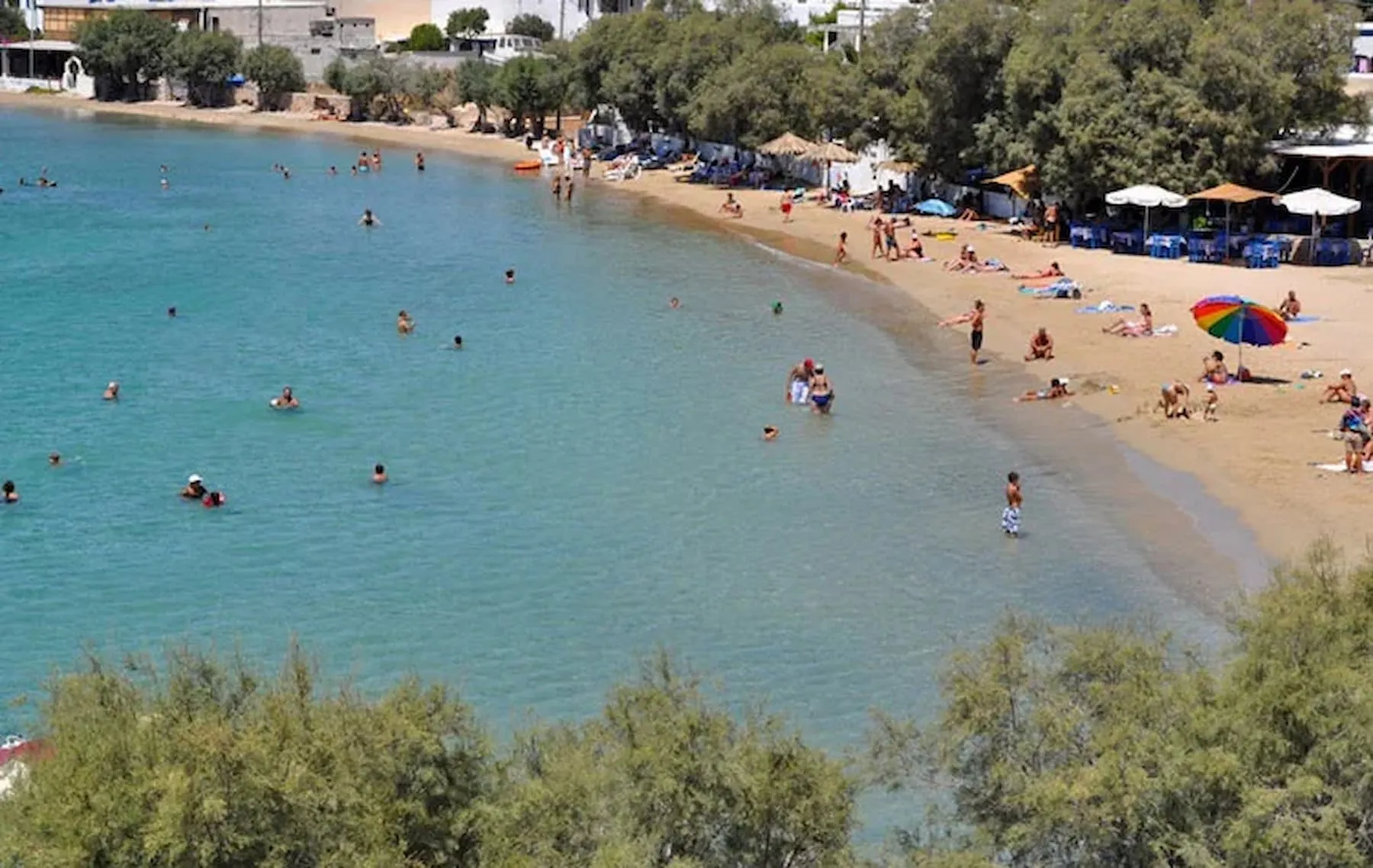 Είναι μία «γαλήνια» παραλία χωρίς δυνατούς ανέμους γι' αυτό είναι και κατάλληλη για οικογένειες με μικρά παιδιά. Διαθέτει πολύ καθαρά νερά και τέλεια άμμο για παιχνίδι! Τα αρμυρίκια που σχηματίζουν σκιά την καθιστούν μια τέλεια επιλογή για όλους!
11 Logaras Beach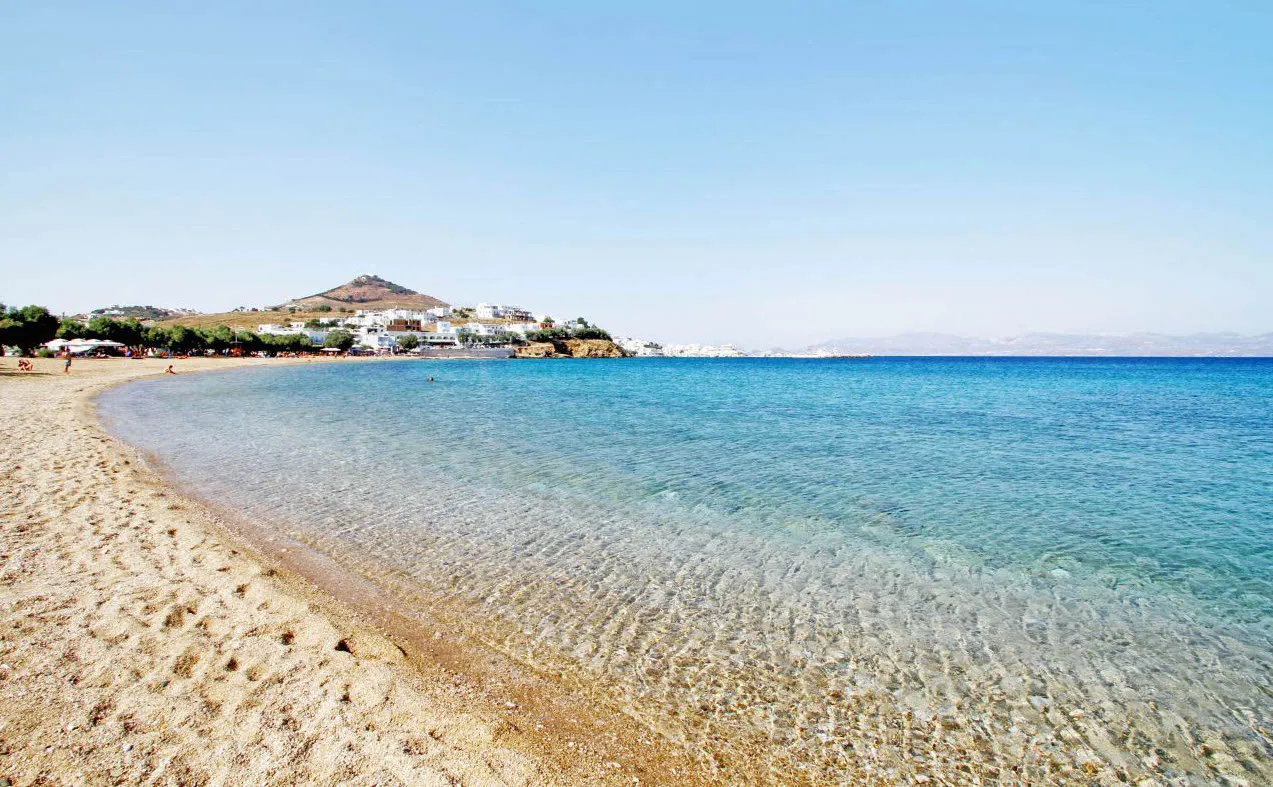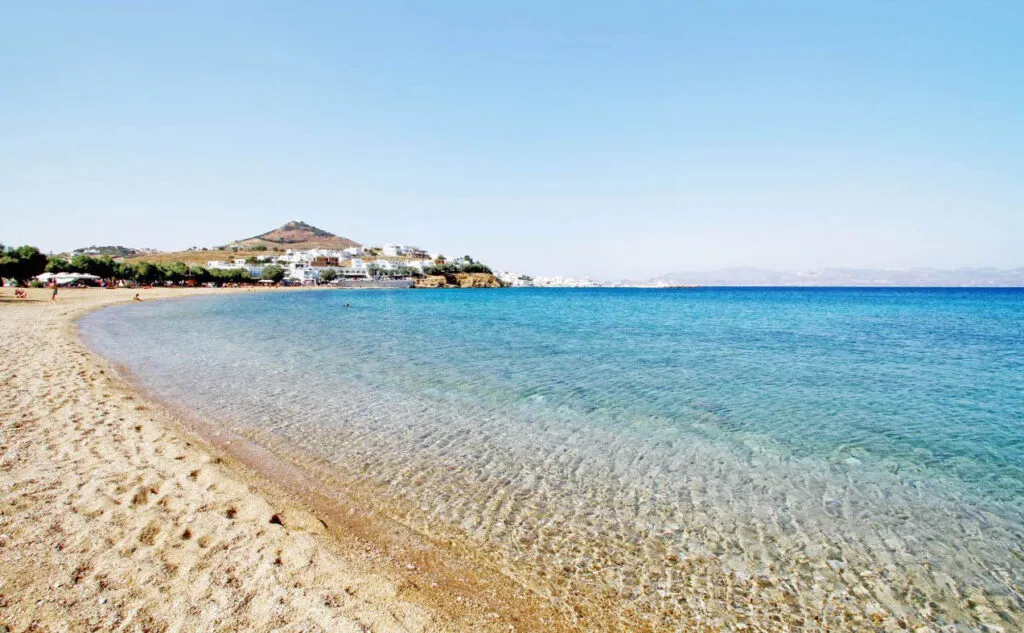 One of the most beautiful and popular beaches of the island. It is large in area, with fine, blond sand, wonderful blue waters and large tamarisk trees for those who want a little shade. For diving lovers it will be a dream since the seabed is ideal for diving and snorkeling. On this beach you will find everything. It is organized and has restaurants, beach bars as well as infrastructure for water sports.
Whatever you choose, on the beaches of Paros there is so much beauty that will not leave unmoved even the most demanding! Paros is attractive and attractive, romantic,
and wild, sharp and charming. In short, it is multidimensional, so you will love it.
To be able to better explore every corner of the island you can find a wide range of vehicles for rent. Renting a car, pig or two-wheeler is the ideal choice to enjoy any place without stress for your own vehicle or for expensive ferries! We at Paros Rentals have exactly what suits your needs!